BRINGING the Wisdom of Nature to Life
Specialized Holistic Living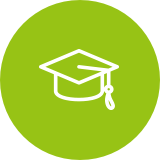 Holistic Health Knowledge
Sacred listening to the wisdom of nature, using natural principles for holistic wellness in your own home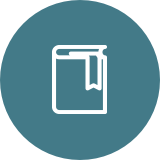 Educational Videos and Courses
Knowledge and training to give you the confidence for proper use of holistic medicine with natural approaches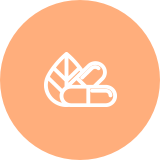 Utilize Nature's Medicine
Stewardship of plants, wildcrafting & foraging, homeopathic remedies, tincture formulations, tea blending
Holistic Living. Learn How to Truly Live with Nature.
Use holistic theory as the approach to live intentionally. Take care of your entire self.
There is no separation between the individual and nature. We must treat the body as Holism – no separation of organs but treatment as a whole.
Learn how to be aware of your connection to the natural world and the impact on you: mind, body and soul. Learn how to live intentionally as your words, actions and thoughts are integrated with nature.
Need Support Reaching Total Health?
You're Not Alone and I'm Here to Help!
Be inspired to take your health to the next level. Gain the confidence to become your own health guru and the the empowerment to learn the language of your body. Avoid suppressing your symptoms and allow the body to express and recover using the wisdom of natural principles and remedies. Feel heard and tell your health story so that you can expose and recognize unhealthy patterns to get to the root cause.
You are worth it, you deserve to feel your best and to live your purpose!
My Services
Amandha's services include education, consultation, and healing support. With concentrated information and plenty of resources given you can restore your health.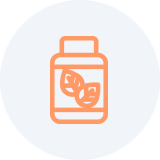 Plant Remedies
Botanical remedies serve and support the body to give it the energy it needs to recover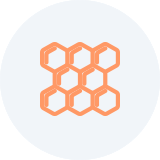 Nutrition Education
Let food be thy medicine, find the nourishment that is the best fit for you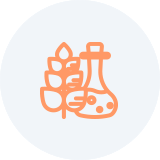 Natures Supplements
Quality nutriceuticals to repair imbalances and give your body the building blocks for healing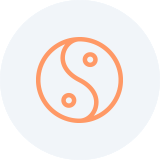 Energy Medicine
Homeopathics, gentle detoxes, reiki to repair the electrical aspects of the mind-body complex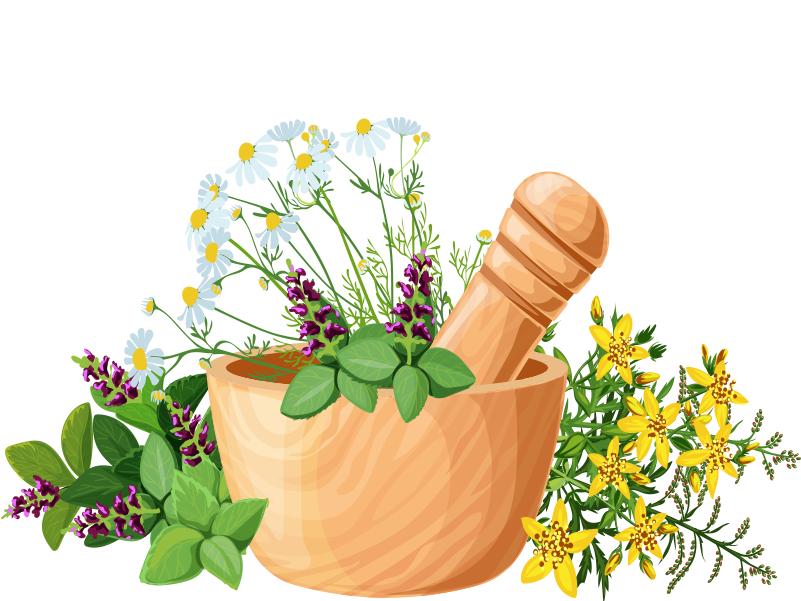 Create Synergy with Nature's Medicine
Synthetic drugs and endless surgeries drain the body's resources and merely suppress symptoms. Natural medicine is time tested. Put simply – it works!
Corrected nutrition, a cleansing of the bodily terrain, and identification of emotional blockages pave the road to health and wellness.
Do you feel the call? It is time to listen to your inner voice, let go of fear and use the alchemical power of nature's medicine to take care of your entire self.
About Amandha
Professional Holistic Practitioner
Amandha Dawn Vollmer holds a degree of Doctor of Naturopathic Medicine from the Canadian College of Naturopathic Medicine in Toronto and a Bachelor of Science in Agricultural Biotechnology. 
Most of her life, Amandha has taken a keen interest in botanical medicine, self-educating on the topic many years before attaining her formal medical training. Amandha also sought answers via the energetic healing arts and became a Registered Reiki Practitioner & Teacher, among other modalities.
After much scholarly and independent study, Amandha's passion for the elegant and effective sub-molecular medicine known as homeopathy brought her to study in India under Rajan Sankaran. Amandha volunteered for intensive medical program in Northern India, shadowing cardiologists, obstetricians, Ayurvedic practitioners and homeopathic doctors alike.
Amandha is the author of Healing with DMSO book, a science-backed guide will help you understand how DMSO works, why it works, and the many ways you can harness its power to heal your aches, pains, and other ailments, all in an easy-to-read and friendly way.
YumNaturals
From humble beginnings and a desire to assist new mothers and babies to have natural births YumNaturals Emporium was born. With much hard work, it has now expanded for all health needs.
Having her own all-natural, water birth, Amandha gained the knowledge and experience of holistic approaches to baby and child care. With passionate inner direction she opened her store as a fresh entrepreneur and single mother, collecting plants and making unique remedies to serve communities both local and abroad.
As her child grew Amandha was able to expand her practice, using her scientific and naturopathic training to assist thousands of people to improve their health and resolve disease.
My Guidance
Healing is a process and is akin to a detective story for a tuned-in practitioner. The way the body responds to holistic correction gives us important clues about the level of prana, or life force available, the layers of disease present, and the potential road blocks to holistic success. Having the proper training is only one piece of the puzzle; experience and intuition are also valuable tools to get to the bottom of health imbalances.
Training in Traditional Chinese Medicine has been a huge asset to Amandha's success as a health practitioner. Understanding how the meridians connect and display symptoms are essential observations, as a good doctor doesn't need expensive scans and labs if their senses are finely tuned to gather the subtle signs and put the puzzle together.
My Process
Listening to the wisdom of the body and gathering signs and symptoms, Amandha is able to identify the root cause organ system that is in disharmony.
Using gentle detoxing, halting synthetic drugs, increasing nutrition, cleaning up one's lifestyle, and tailoring the approach to the your needs, this is the method of healing that works, again and again.
The history intake form process is both illuminating and helpful to uncover unhealthy patterns and help to create the step-wise approach to focus you toward success.
True and lasting health is a process, not a pill, it is a path to your own inner growth, freeing your mind of limiting beliefs, and releasing long carried burdens.
Interested in learning? Learn How to Live with Nature. 
We will soon offer courses and classes that you may be interested in building your holistic skill set. Holistic living will significantly improve your life and the life of those you love.
My Holistic Living Blog
Subscribe for Health Resources Every Week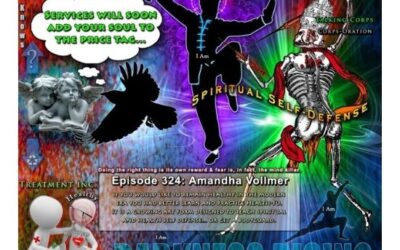 In this era your health and spiritual concerns are under a full frontal onslaught from the very places tasked with protecting your well-being. If you are not actively defending your spiritual and health-life, you are at the whim of lifeless corps-orations that have no concern for the living.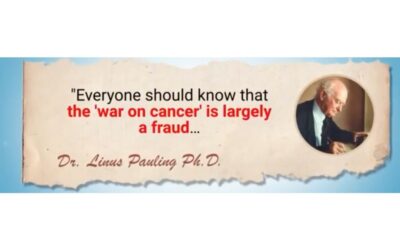 We all have our own personal stories of loss and pain from this dreaded so-called disease so many of you will be saying 'what the hell am I on about?' How did a cure kill my mum?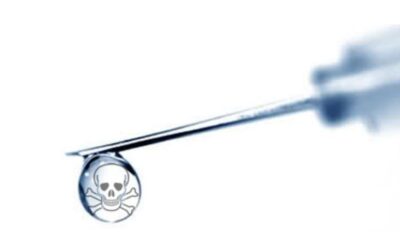 The average person that consents to a vaccine injection, either for themselves or for their children, genuinely believes it is for the betterment of health. What they are not aware of is that even their doctor is likely unfamiliar with the toxic ingredients contained in vaccines which can immediately begin to degrade both short- and long-term health.
My Book on Healing with DMSO
Healing with DMSO book will help you understand how you can safely and effectively use DMSO to treat everything from headaches and inflammation to osteoarthritis and rheumatoid arthritis, all without the use of prescription medication!
Natural substance that comes from wood
Natural treatments for managing pain
Speed your body's healing process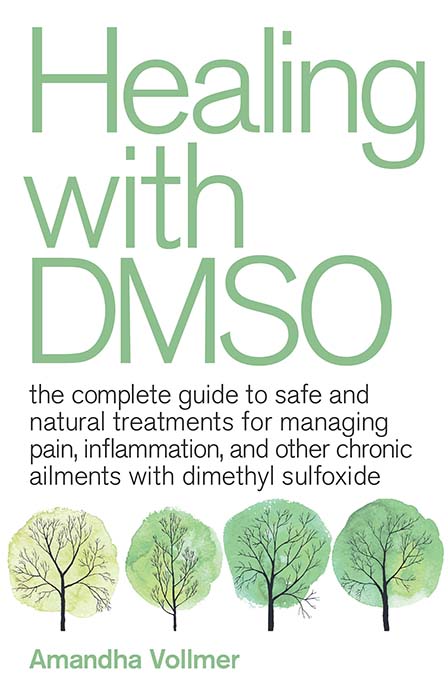 Most Popular Questions
Learn How it Works!
How much does a consultation with Amandha cost?
Amandha is $140 Canadian dollars per hour. $70 for 30 minutes. $35 for 15 minutes. Initial consultations must be an hour unless an acute situation or brief product clarifications. Please note there is a $40 cancellation fee if you miss your appointment or do not cancel within 24 hours.
I am having a health emergency, what should I do?
We are not an emergency clinic so please make sure you have support locally. We do have an emergency consultation fee of an additional $50 cdn dollars for a quicker booking, within the span of a week, we cannot guarantee faster bookings but we will always strive to do our best.
What are Amandha's Qualifications?
Amandha Dawn Vollmer holds a degree of Doctor of Naturopathic Medicine from the Canadian College of Naturopathic Medicine in Toronto and a Bachelor of Science in Agricultural Biotechnology. Most of her life, Amandha has taken a keen interest in botanical medicine, self-educating on the topic many years before attaining her formal medical training. Amandha also sought answers via the energetic healing arts and became a Registered Reiki Practitioner & Teacher, among other modalities.
How long does the healing process typically take?
Holistic approaches are unique for each individual so it is not always an appropriate question. How long has it taken you to come into a state of disease? Generally for every 1 year of a chronic condition we can estimate 3-4 weeks of healing time. Some people heal faster than others. Your focus and dedication to the healing process also can speed up the results
How can I book a Holistic Health Consultation?
Please email Amandha's assistant at booking@yumnaturals.ca. Alternatively you can call 705-286-0001 and press 2
What products should I buy for my condition?
Amandha is often asked this question however it can turn into a 15 minute or 30 minute time frame or longer and our office is very busy. It is best to book a short session for a proper assessment of your situation if you have not watched Amandha's videos or done your own research regarding what products to use. Please be aware Amandha receives hundreds of emails and messages a week so it is best to go through the proper channels for responses.
What are all the main services offered?
Initial Consultation with Basic Protocol
In-person, Telephone, Zoom or Skype typically takes 60 minutes to complete. Gives suggestions on where to start and what to use. Food guideline included.
Consultation with Full Report
In-person, Telephone, Zoom or Skype typically takes 60 minutes to complete. Intake form assessment, Consultation assessment, Case Work Up with resources, Protocol with supplement suggestions and links to purchase. Time with me for clarification of information.
Angelic Reiki

©

Distance
I prepare you for the energy receiving via Telephone, Zoom or Skype, then we set a time for the transfer. A follow up phone call for any messages to be communicated occurs after the session is complete.
Angelic Reiki

©

In Person
I prepare you for the energy receiving in our facility for the transfer. 1.5 hours, a relaxed space with music is prepared. A hands on healing transfer is given, after the session insights are given and direction toward lasting health.
What are other clients saying?
GOD BLESS YOU 1000 Times!! You have changed my entire life! I fell 6 years ago in my garden backwards on my bum knocked my pelvis out of kilter hurt my SI joint and have lived with sciatica in both legs until my right knee is so twisted I can hardly walk. I go to therapy and chiropractor three times a week. I had to leave work in July because I couldn't bend over and twist anymore. I'm 74 and I was a caregiver so all this time I haven't been able to work...I got a bottle of DMSO after seeing you and in three days I have absolutely no pain I'm running up and down the stairs I feel like I'm 18 years old and thank you you change my life I'm going back to work now!!!!! ~D.B.
My daughter had a persistent cough for several years. She saw many doctors, and one ND physician. Dr. Vollmer was the only person able to correct my daughter's illness and it has not returned for over 2 years. I highly recommend Dr. Amandha Vollmer! ~T.D.
I have been using Amandha's services for 10 years and can highly recommend her for her expertise, compassion and caring. She has taught me about how my body works and how it can heal itself. She is a coach and works with where I am starting from and does not impose her values on me or judge me! I have watched her business grow and flourish as the word is getting out about how she can provide you with knowledge and understanding of how you are able to be responsible for your own health and healing. ~J.D.
Get Educated!
Learn about your body, how it works and how to correct imbalanced with time tested remedies and solutions specific to your unique needs.
Mailing Address
PO Box 901
Minden, ON
K0M 2K0